Any user is happy to receive a powerful application that can successfully accomplish the task they want. Converting a PDF file to a JPG file is one of those tasks that requires a means to help it be carried out. If you have a mobile device, you clearly understand the importance of having an application that performs this task. This article will expose you to the best free PDF to JPG apps. If you are looking for a PDF solution on the Desktop, please click here: PDFelement
Best 4 Apps to Convert PDF to JPG for Free
1. PDF Converter Pro (iOS and Android)
PDF Converter Pro is a free app that is used to convert a PDF file to a JPG image file on your Android and iOS device. This app not only supports converting PDF files to the JPG format file, but also for many other different types of input format. These input formats include PDF, DOC, DOCX and PPT among many others. In addition to JPG, you can convert these files into other file formats that include BMP, GIF, PNG or even TIF. When you convert your PDF file to the JPG image file, this application will create an automatic backup for the images you have created.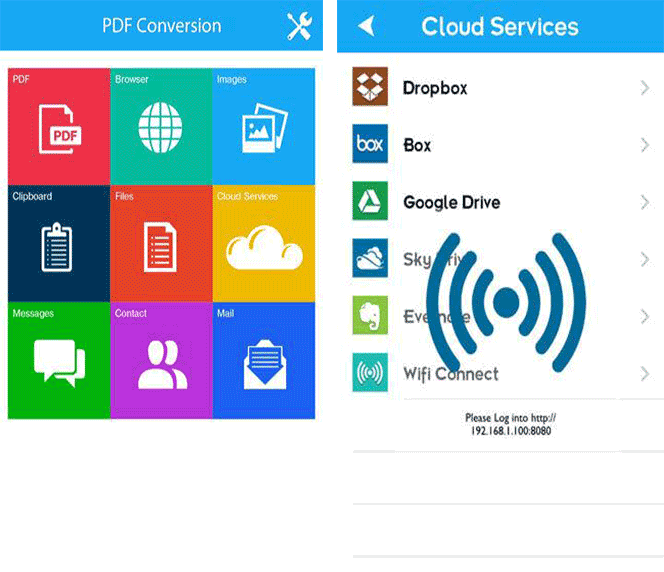 PDF Converter Pro will allow you to preview your file conversion. It will do this directly, so you can monitor the type of files you want to convert. After converting your files into the respective format, PDF Converter Pro allows you to share them with others via Google+, Facebook and Gmail, among others. It is important to note that this app requires an internet connection to function.
---
2. PDF Image & Text Extractor (iOS and Android)
PDF Image & Text Extractor is a very useful application that will allow you to extract text and images from selected PDF files. This application only allows the extraction of images from your PDF file, but it does not allow the conversion of a complete PDF file into images. After you have extracted your images or texts, the application allows you to share these files with other users or applications if you wish to do so.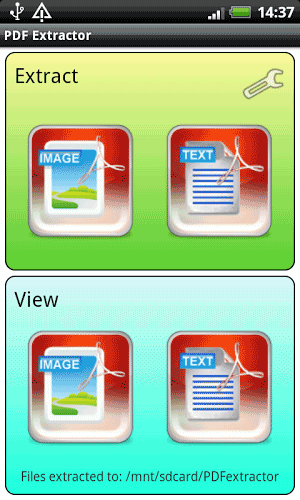 When storing in this application you can choose a specific folder where you can store all your documents. This will facilitate your access to these files and the management of those files will be easier. With the facilities that the search option provides, you can easily search for the PDF file you want to extract. Another advantage of this application is the fact that you do not need an Internet connection to perform these tasks.
---
3. PDF2JPG Key (Android)
PDF2JPG Key is a powerful and effective application that you can use on your Android device to convert PDF files to JPG image files with ease. If you want to convert your PDF file to a JPG image file; you need to follow a few simple steps. You just need to select the PDF file and then press the Convert button. You will need to wait a few seconds for the conversion to process successfully. You will then obtain your document in the JPG file format.
This application has several languages ​​and has a good user interface that makes its navigation quite easy. PDF2JPG Key is an app that is a good companion for note taking apps on tasks like scheduling, creating a to-do list and organizing meetings. This tool also allows you to open your images on different platforms.
---
4. PDF to Image Converter Demo (Android)
PDF to Image Converter Demo is one of the best free apps for Android, which you can use to convert your PDF files to JPG file format. With this application, you can convert your PDF document into separate images from the JPG file format; Each page of your PDF document can be converted into a separate image. After converting your PDF document into a JPG image file, you can easily share your images with others, if you wish.
This application allows you to create new folders for the image files you are going to save. This is similar to renaming the files so that you can distinguish them from the original files. PDF to Image Converter Demo has a good user interface and, in addition, it also has a guide to facilitate its use.
---
PDFelement – Free to Convert PDFs in 9 Formats
PDFelement for iOS supports the conversion of PDF files in 9 formats, including Word, Excel, PowerPoint, ePub, Text, HTML, XML, Pages and RTF.

This application can also allow you to edit the text of your original PDF files, changing the font, color and size. It also provides a wide selection of annotation tools that allow you to highlight, underline, bar, add reminders, text boxes and shapes.